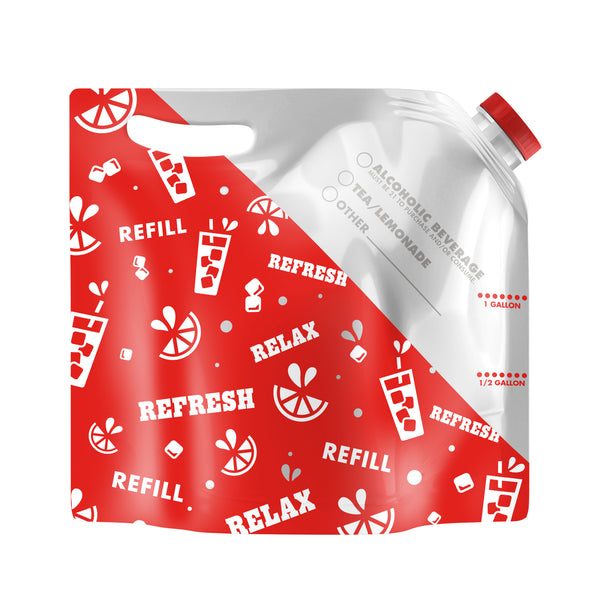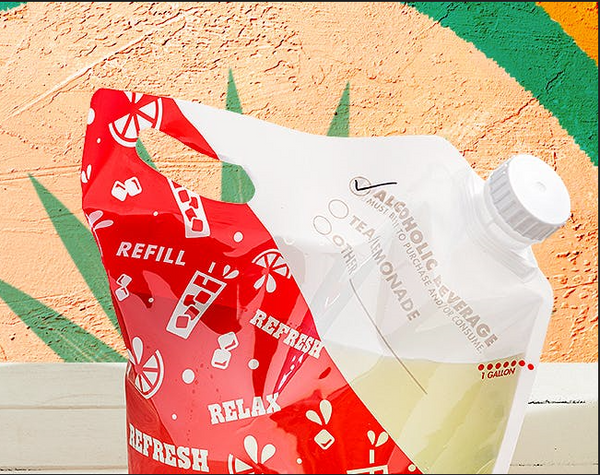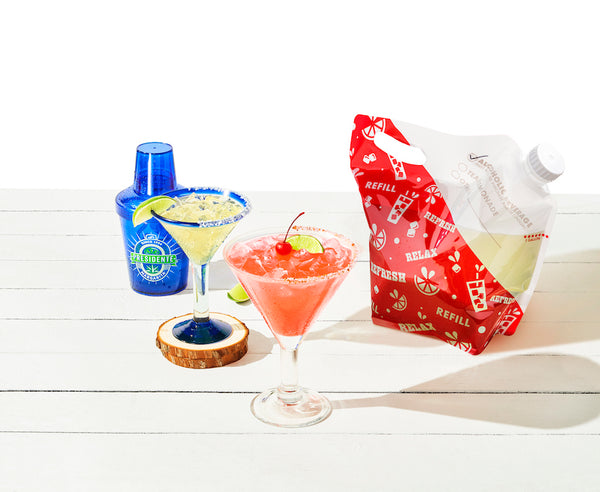 Drive Sales & Save Space 

Our bags allow restaurants and beverage brands to provide customers with convenient options for purchasing group or family-sized beverages. Unlike the standard plastic jugs, our bags ship flat and use much less storage space since more than 200 bags fit into the same space as 12 plastic jugs.

Custom Branded Beverage Bags
Beverage Bag Benefits

Styles Available
Clear (MOQ 1 case )

Generic (MOQ 1 case)

Full-Color Branding (MOQ 100 cases)

Custom Shape & Capacity (contact us)
Information
Material: PET/PE/NY
Packing Info: 100 units per case
Case Weight: 9.5 lbs
Case Dimensions: 20x20x14 in
Recycle Code: 7
Clear and Generic orders ship within 24-48h
For larger quantities please contact us at sales@rpassociates.us or at (310) 372 9709.
NOTE: ALL SALES ARE FINAL. NO REFUNDS OR EXCHANGES ARE ACCEPTED. PLEASE CONTACT US BEFORE PLACING YOUR ORDER IF YOU HAVE ANY QUESTIONS OR CONCERNS.