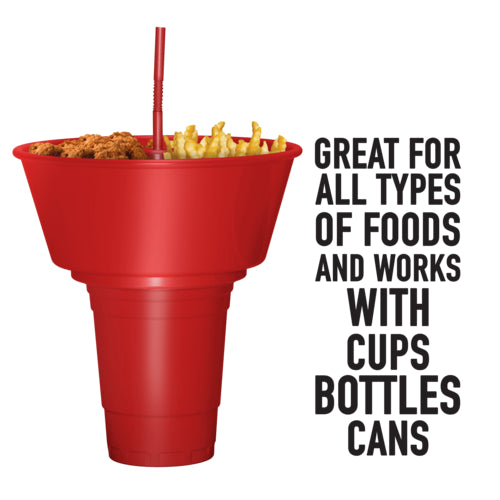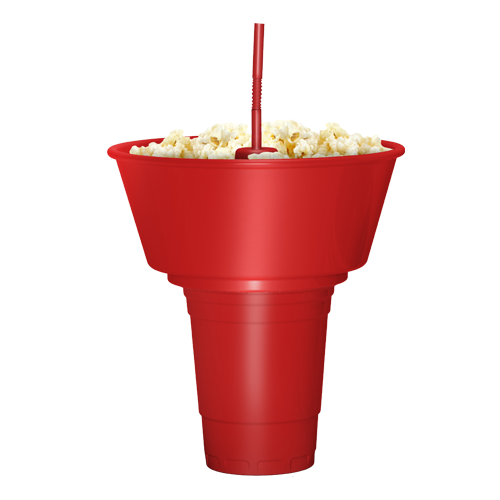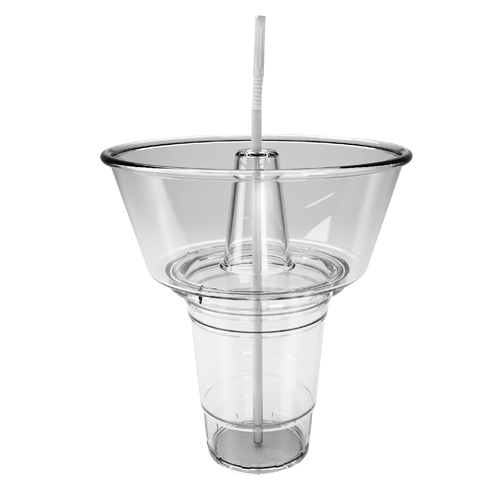 "The greatest invention since mankind discovered fire"

Our latest version of the Grub Tub has a small twist - it's made out of melamine as opposed to the previous three versions that are made out of polypropylene. When it comes to the functionality everything is the same, which means that it fits on all standard sized bottles, cans, and cups, while it also fits into every standard stadium seat holder as well.
Therefore it is a more durable and heavier version of the "greatest invention since mankind discovered fire" as the Houston Chronicle called it!
LAY BACK AND ENJOY - Watching movies or sports has never been easier because now you can hold your food and drink combo in one hand and you're remote in the other one.
STRAW INCLUDED - Each Grub Tub is made out of High-Quality Plastic and comes with a Straw!
EASY TO CLEAN - Thanks to the unique manufacturing design they are super easy to clean since all parts are detachable.
BPA FREE - Manufactured using recyclable PE material.
100% FOOD GRADE SAFE - Our Grub Tubs are 100% Food Grade Safe which means you do not have to worry about chemicals being absorbed into your beverages.
THREE COLOR OPTIONS - They are available in Blue, Red, and Clear.
Pricing is for a case of 12.
For larger quantities please contact us at sales@rpassociates.us or at (310) 372 9709.
NOTE: ALL SALES ARE FINAL. NO REFUNDS OR EXCHANGES ARE ACCEPTED. PLEASE CONTACT US BEFORE PLACING YOUR ORDER IF YOU HAVE ANY QUESTIONS OR CONCERNS.